SANSKRIT COLLEGE IS REOPENING IN TRIPURA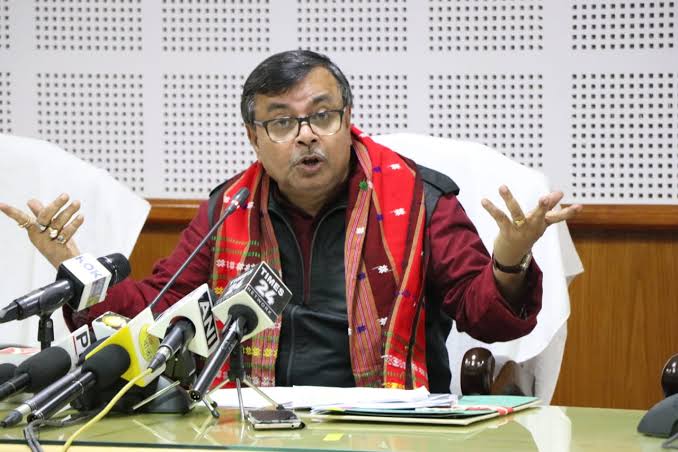 Agartala, September 16:
The college that existed till the 90s no longer exists today. However, that college is going to start again. Sanskrit college is going to be reopened in the state. Many may know, but many do not know that there was a culture college in Tripura till the 90's. The question may arise, where is the college toda college actually closed long ago. But why is it closed! That reason may be unknown to everyone. The state government has decided to reopen the college. Education Minister Ratan Lal Nath himself said after a meeting about the re-opening of Sanskrit colleges on Wednesday.  
Although there is a Ekalavya central Sanskrit college in Lembuchra, the state does not have its own corner Sanskrit college. Therefore, the state government is interested in opening the culture college again. Minister Ratan Lal Nath said while facing the media, 'Sanskrit is the mother of all languages'. The government is very interested in promoting and spreading the original language Sanskrit. The new education policy of the country has also given maximum emphasis on mother tongue. Along with that importance has been given on Sanskrit language. The minister also mentioned that Sanskrit is given maximum importance in the whole country. 100% placement is guaranteed if you study Sanskrit. It can be said that there is no job after Sanskrit, no one can say that. It is in great demand across the country. The last principal of the first Sanskrit college of the state was present at the meeting. The Education Minister has asked for various advice and suggestions from everyone. He said that he has already spoken to the Union Minister of State for Education whether the Sanskrit college that will be re-established in the state should be adopted by the Central Sanskrit University of Delhi and the Education Minister Ratan lal Nath said that he will speak to the Union Education Minister Dharmendra Pradhan  in this regard. If Sanskrit colleges are really opened again in the state, then the number of Sanskrit students will increase in the state.