Ex-Mayor Prafullajit Sinha name missing in Left Front candidate list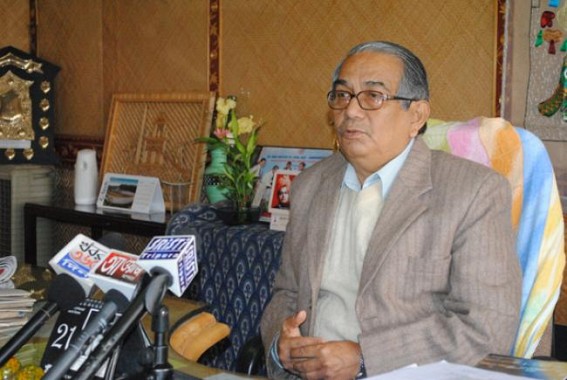 Agartala: The Opposition Left Front has apparently dropped the name of its outgoing Mayor Prafullajit Sinha as the first list of candidates released by the party does not include his name.
BJP spokesperson Nabendu Bhattacharjee hit out at the Left party saying the Left become so weak in front of the good governance model of Tripura that it has dropped the name of the Mayor who successfully run the administration for a few terms.
Left Front West Tripura district on Wednesday announced its partial candidate list for the forthcoming Agartala Municipal Corporation elections but what raised many eyebrows was absence of outgoing Mayor Prafullajit Sinha's name in the list. CPIM West Tripura district committee secretary Ratan Das announced the list of 35 candidates out of total 51 wards.
The rest of the names would be declared soon, Das said. "Due to some issues related to documents we can not announce the names of all the candidates but soon the names will be out", said Das.
The Party took out a rally for submission of nomination papers after the announcement. Das said the Left would fight for restoration of the rights of people.
"There are several issues that we shall highlight in the next elections. This fight will be to restore the democratic rights of the people", he added. Appealing to the electorates, he said, "I want to appeal for the electorates to cast their valuable mandate in favour of us so that our fight can be strengthened".