BJP names Deepak Majumder for AMC mayor, oath on Dec 8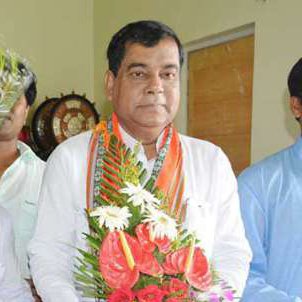 Deepak Majumder will take oath Mayor in BJP's first AMC council along with Manika Das Dutta as Deputy Mayor on December 8 next
Agartala: The BJP has approved the name of Deepak Majumder for the post of Mayor in the 51 members Agartala Municipal Corporation (AMC), said a party source.
The oath taking ceremony would take place on December 9 next.
The BJP national president JP Nadda has given his consent for the name of Majumder as the next Mayor of the AMC where the BJP swept all 51 seats in AMC and majority of seats in 20 urban local bodies defeating the opposition parties.
However, since the announcement of results, speculations were doing rounds over the name of Mayor for the AMC.
Party insiders had informed that senior BJP leader Deepak Majumder was among the front runner councillors who have all the eligibility to run the AMC and most importantly he has the necessary experience of running an urban local body.
Earlier, Majumder got the opportunity to head Agartala Municipal areas for a brief stint of two years from 1998 to 2000 but during that period the city area did not achieve the status of municipal corporation.
Senior BJP leader and BJP Urban District president Dr Alak Bhattacharjee was also in the race, but the high command recommended Deepak Majumder for the post.
On the other hand, the next most crucial post of Deputy Mayor is also the centre of attraction despite the fact that curiosity among people pertaining to the particular post is less. A high level meeting of state BJP Mahila Morcha has approved the name of Manika Das Dutta for the post of Deputy Mayor.