AKASA AIR STARTED ITS JOURNEY FROM AGARTALA, OFFICIALLY INAUGURATED BY THE CHIEF MINISTER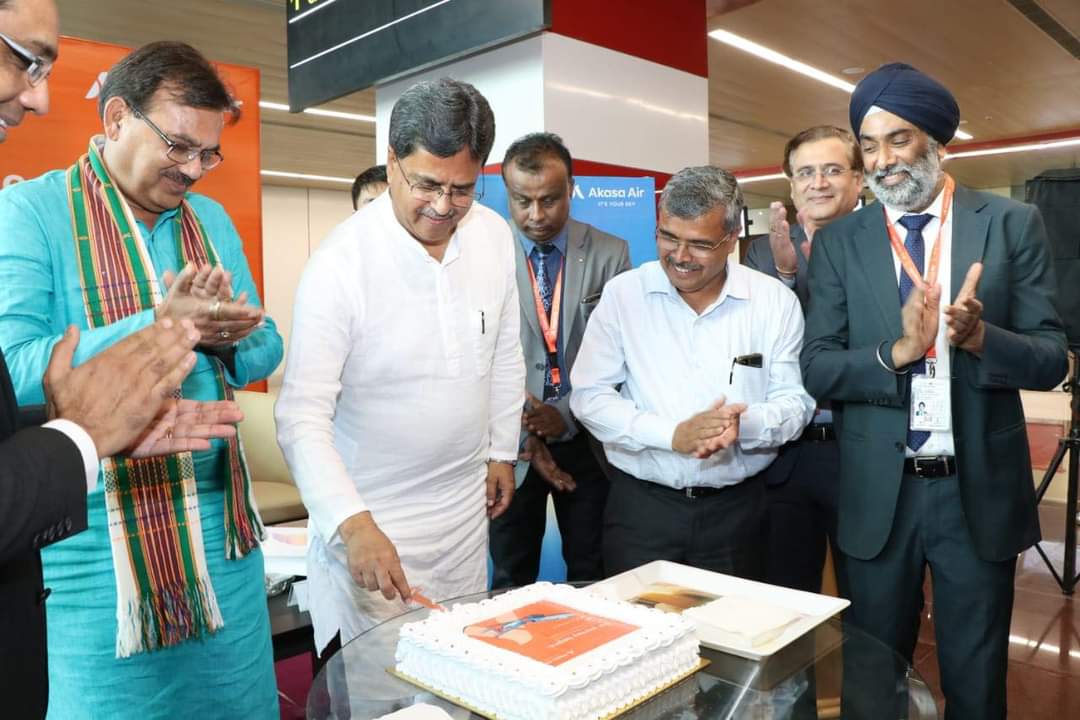 Agartala, October 21:
Akasa Air has started its journey from Agartala. Chief Minister Profesor Dr Manik Saha officially inaugurated the air service on Friday. State Transport Minister Pranajit Singha Roy, Airport Director KC Meena and CMO Belson Coutinho of Akasa Air were present at the function organized on the occasion at Maharaja Bir Bikram Airport.  
Akasa Air's 189-seater aircraft will depart daily from Bangalore to Agartala via Guwahati and from Agartala to Bangalore directly. Speaking on the occasion, Chief Minister Manik Saha said that the students of the state and their guardians, common passengers and businessmen will be greatly benefited due to the association of Akasha Air with the state's air services. Congratulations to Akasa Air Authority for this.
Chief Minister said Maharaja Bir Bikram Airport was earlier known as Singarbil Airport. At that time there was not much security at the airport. But currently there has been a major change in the state's air services. This is possible only because of the sincere efforts of Prime Minister Narendra Modi. The Chief Minister also requested the Akasa Air Authority to keep the air fare within reach for the benefit of the people of the state.
On the occasion, Transport Minister Pranajit Singh Roy said that the air transport system in the state has improved a lot. Maharaja Bir Bikram Airport now has 20 flights per day. He said that the state is progressing in the field of tourism. Every day many tourists from the country and abroad are coming to the state. In this regard, Akasa Air has started their services at the right time. The Transport Minister requested the Akasa Air authorities to launch one more flight on the Agartala-Delhi route in view of the passenger demand. At the end of the ceremony, the CM Manik Saha handed over the boarding passes to the passengers of the first flight service of Akasa Air.