Wriddhiman Saha slams Sourav, Dravid after being dropped, Sehwag supports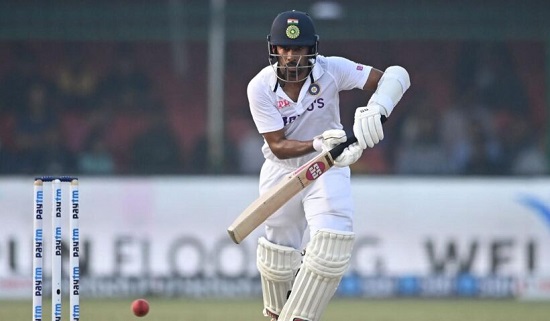 Agartala: Indian Wicketkeeper Wriddhiman Saha has not found a place in the squad for the upcoming Test series against Sri Lanka. Following the decision of the BCCI, Saha's statement has come to the fore. Talks about getting this wicketkeeper out of the team were going on for a long time, but the Bengal player had kept silent till now.
Veteran wicket-keeper Wriddhiman Saha has revealed that the team management led by head coach Rahul Dravid had asked him to think about retirement as he would no longer be considered for selection.
According to media reports, Wriddhiman Saha had pulled out of the Ranji Trophy because he was told that he would not be selected in the Indian team.
"The team management told me that my name will not be considered. I could not tell this till I was part of the Indian team. Even coach Rahul Dravid suggested that I consider retiring," Saha was quoted by the media.
Wriddhiman Saha also targeted BCCI President Sourav Ganguly. The wicket-keeper batsman claimed that Sourav Ganguly had assured that he should not worry about his place in the team.
Saha said, 'When I scored an unbeaten 61 while taking a pain killer in the first Test against New Zealand in Kanpur last November, Dada (Sourav Ganguly) congratulated me on WhatsApp. He even said that as long as he is in the top post of the BCCI, then I should not worry about anything. This kind of message from the Board President really boosted my confidence. But I fail to understand why everything changed so fast."
Apart from Saha, Ajinkya Rahane, Cheteshwar Pujara and Ishant Sharma have also not found a place for the Test series against Sri Lanka.
Meanwhile several cricketers including Virendra Sehwag have come out in support of Saha after he posted a screenshot of a conversation with a journalist where he wrote, "After all of my contributions to Indian cricket..this is what I face from a so called "Respected" journalist! This is where journalism has gone."
Sehwag wrote, "Extremely sad. Such a sense of entitlement, neither is he respected nor a journalist, just chamchagiri. With you Wriddhi."