Is it Possible for the Armed Forces to Remain a Mere Employment Guarantee Agency?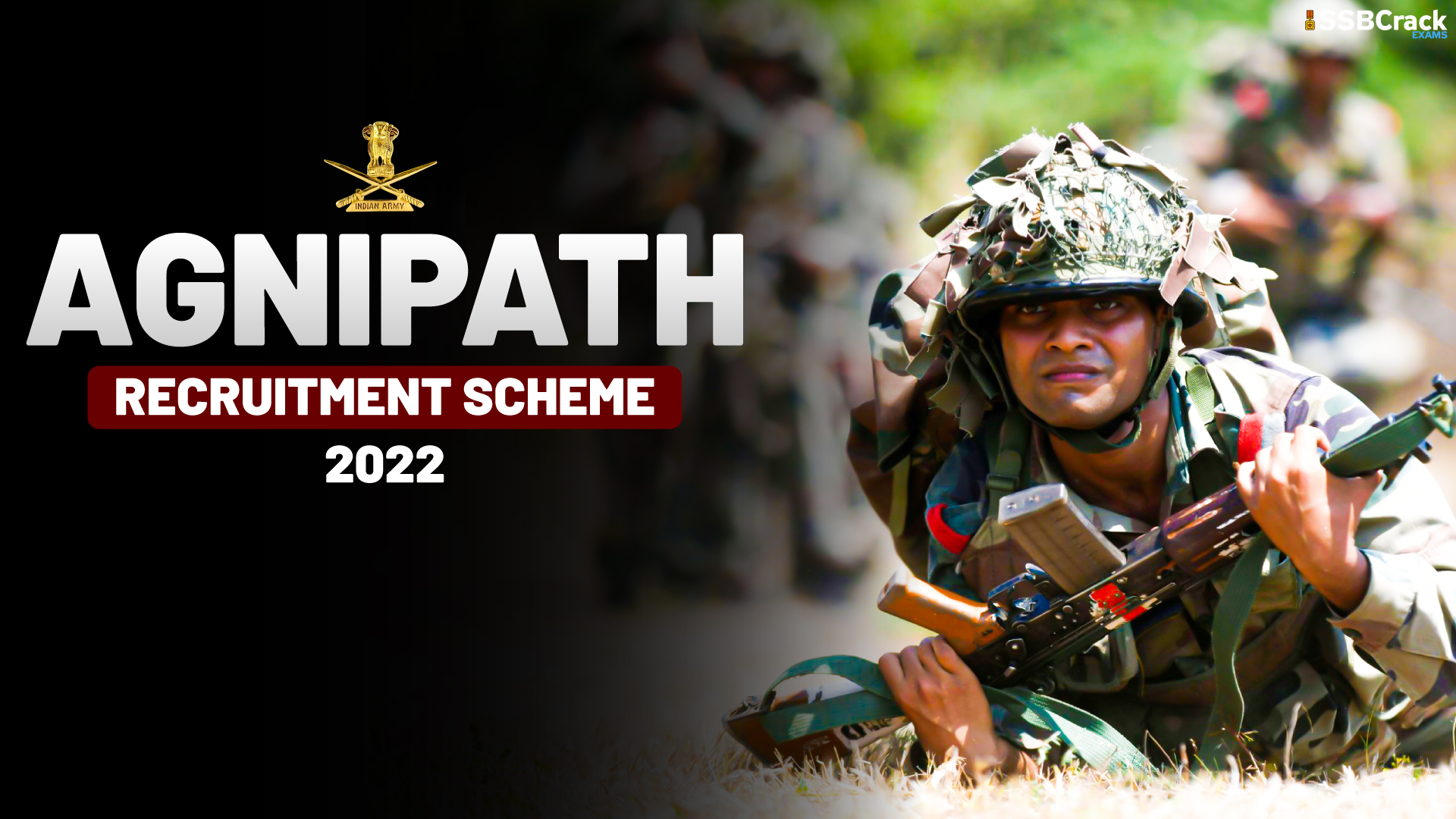 Violence over a major shift in the Armed Forces' recruitment policy may make one wonder if the government has made a political as well as a security error. However, for two reasons, one such move has been in the works for nearly two decades.
The first is to ensure that India's fighting force is younger and more healthy. Second, vast sums of money currently spent on salaries and pensions will be diverted to modernise the Army, Navy, and Air Force, which are all suffering with outmoded weaponry and equipment.
It took political bravery to make the decision, and Prime Minister Narendra Modi did not want to waste any time because time was running out.
In light of the fast expanding global and regional threats that endanger India's security, his government had no choice but to implement the "Agnipath Scheme."
Of all, given the country's job problem, the suffering of a huge number of "military hopefuls" could easily be triggered by misunderstanding and misinformation. They could be used and stoked by vested political interests, leading to a spillover into the streets.
Some opposition parties have used the issue to rouse against the PM and the government because they are caught up in their own internal and foreign nightmares. They hope that the youth would revolt against the ruling party and provide them political benefits.
Our political parties, unfortunately, cannot see beyond their electoral victories and never consider the future of the country's defence preparation.
However, misled adolescents must know that acts of vandalism automatically disqualify them from joining the Indian Armed Forces.
True, the new Agnipath scheme may have some gaps or flaws that can be corrected sooner rather than later. At the same time, we must recognise that the government cannot turn the Armed Forces to a mere recruitment agency without jeopardising the country's security.
Yes, creating jobs for our youth is a critical goal, but the Army, Navy, and Air Force will need to be prioritised. Nothing can be subjected to political parties' electoral ambitions.
The grim reality is that if Army, Navy, and Air Force positions are to be expanded on a long-term basis, the Agnipath Scheme may be the only option.
Defence received 5.25 lakh crore in the Union Budget for 2022-23. Defense pensions alone amounted to Rs. 1.19 lakh crore. This means that over a quarter of the defence budget is spent only on paying pensions. The army pension has also increased dramatically since the One Rank One Pension (OROP) plan was implemented.
Getting to Know the Agnipath
This year, roughly 46,000 soldiers will be recruited under the new plan. Soldiers between the ages of 17.5 and 21 will be enlisted on a 'All-India All-Class' basis for four years. 'Agniveers' will be the name given to these new recruits. They will have their own rank with their own insignia. Troops below officer level – jawans in the Army, sailors in the Navy, and airmen in the Air Force — will be recruited into the three services through the Agnipath plan, which would replace the existing structure of employment for soldiers.
The fact that they will not be entitled for any pension benefits under the system has angered the applicants. Only 25% of Agniveers will be eligible to apply for permanent enlistment in the armed forces after completing four years of service.
However, applicants should be aware that Agniveers who are not absorbed in regular commission would be paid a one-time 'SevaNidhi' package worth Rs. 11.71 lakh with tax. In addition, the Agniveers will receive skill certificates, credit awards so that they can continue their education, and a stipend to help them fund their future endeavours following their short-term military duty.
It is requested that adequate re-employment options be developed for the remaining 75% of those who will be leaving the military.
In the event that an Agniveer is disabled as a result of the circumstances of engagement, a provision of up to 44 lakh will be made, based on the percentage of disability, in addition to full pay for the unexercised period. The soldier will also get the remaining balance in the Seva Nidhi fund as well as the Agniveer Corpus Fund payment from the Centre.
The Central Armed Police Forces (CAPF) and Assam Rifles will give precedence to youth recruited through the Agnipath scheme, according to the Union Ministry of Home Affairs. Agniveers would be given preference in police recruitment in many states, including Haryana, Uttar Pradesh, and Madhya Pradesh. They will also be given preference in public sector positions and jobs in state administrations. In addition, an Agniveer can be summoned if the circumstance requires it, particularly in the event of a full-fledged conflict.
Is it possible to improve Agnipath Scheme?
As the scheme develops, there will undoubtedly be a lot of fine tweaking to be done. Some veterans have requested that the contract length for new recruits be extended beyond four years. Depending on the trades in which Agniveers received training, the 25% cap on absorption could be extended to up to 50%. CAPFs (Central Armed Paramilitary Forces), state police forces, and other organisations that are willing to absorb this trained military manpower might make a more binding commitment. Alternatively, regular enrolment could be maintained but at a lower rate, with a gradual transition to the Agniveer Scheme after five to 10 years. If other recommendations are accepted, the Agniveers may be placed in a contributing pension system to alleviate the burden of pension payout.
The need for youth Agniveers to adjust their attitudes should not be seen as a burden on themselves or the country. The current work situation has made candidates assume that if they are not incorporated into the service, they will go back to square one. The "employment crisis" in India may be so severe that some job seekers are unwilling to hold out any hope.
They are unaware that when they leave the Army, they will be far better prepared financially and otherwise than if they had not served for four years.
After four years of service, no other career provides you with such a large sum of money and training.
If they just adjust their mindset, they might open up a whole new universe of possibilities. After all, they'll graduate with a degree and skills that will serve as a ticket to new opportunities.
Is India the only country to implement such a plan?
Was it hastily completed? In the United States, where soldiers are enlisted for a specific period of time called a tour of service, the idea of recruiting jawans, airmen, and sailors is working (TOD). Similarly, the concept of a short-term recruitment approach for the selection of officers and jawans for a restricted number of positions was initially proposed two years ago.
The army proposed a three-year "tour of duty" strategy to enlist adolescents in 2020. The existing programme is comparable to this concept in many ways, however the service term has been increased to four years instead of three. The Army made significant savings by employing soldiers for three years instead of the normal 17 years, and the money saved might be used to modernise the Armed Forces. Currently, the average age profile of serving Army troops is 32 years, but with the Agnipath scheme, this will drop to 26 years over time.
Of course, there are many who claim that Modi and the government's suggested approach would not instil the same spirit of service as a regular service would. There will also be no service connection between Agniveer soldiers and the regiments they serve. Why mess with a tried-and-true method that is successful in attracting young volunteers and utilising their contribution and skills for the maximum amount of time?
However, nothing is set in stone. Why not give the Agnipath programme a shot? To resolve the issues, changes can always be made. Throwing "the baby out with the bath water" would not only be a squandered opportunity for much-needed military reforms, but it would also limit future alternatives for our children.