INDIAN FAMILY HAS INSTALLED STATUE OF AMITABH BACHCHAN AT THEIR HOME IN NEW JERSEY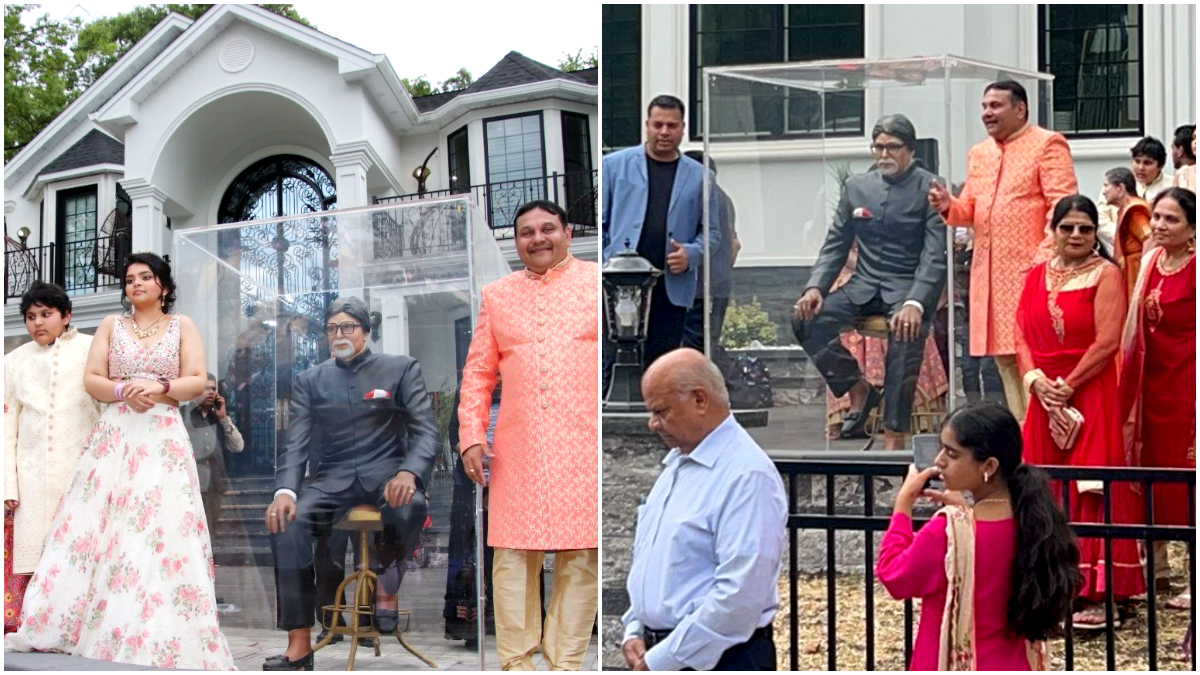 From a kid to an old man, Amitabh Bachchan's name is not unknown to anyone.  He is called Shahenshah of Bollywood.  Decades have passed but the second Amitabh is still not made.  He has fans not only in India but in different parts of the world.  Many are seen celebrating the birthday of their favorite actor or actress with love, but setting up an idol is very rare.  An Indian-American family has installed a statue of Amitabh Bachchan at their home in Edison, New Jersey.
The population of Indians in Edison is so high that it would not be wrong to call the city a piece of India!  Rinku and Gopi Seth's home in Edison houses the statue.  About 600 Indians gathered outside the house to see the statue.  A statue of the beloved star encased in a glass case is a lot to look at. An American minister named Albert Zasani officially inaugurated the statue.  The sound of firecrackers, dancing to the music of Amitabh's film - there were many other arrangements.
The person who installed this statue is an internet security engineer named Gopi Seth.  He told the media, "Amitabh Bachchan is like God to me. Not only his characters on the big screen but also his real life inspires me.  I like his way of public relations, loving behavior towards fans, everything.  He is not at all like other Bollywood stars.  So I have decided to install his idol in my house.''
 Gopi came to America from Gujarat in 1990.  He also ran a website called Amitabh for three decades.  All information on the website is shared with Amitabh.  Gopi said that Amitabh's idol is sitting in his house, Big B is aware of this.  Amitabh told him that he did not deserve such honor, but Big B did not object to the installation of the statue.