Tripura police to recruit 500 female constables: CM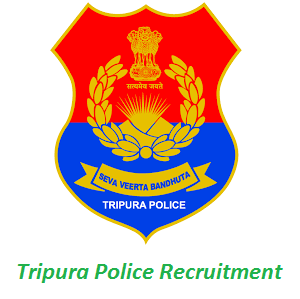 Drastic fall of 19.6 percent in crime against women   
Agartala: Chief Minister Biplab Kumar Deb on Thursday announced that Tripura police would soon initiate the process of recruitment for altogether 500 new posts of female constables. Addressing a blood donation camp at Jirania police station, Deb said, "our government is indebted towards women empowerment. No society or state can progress if the women folk do not get enough opportunities to come forward. And, to do so efforts need to be taken on ground rather than making tall statements.
Our government has decided to initiate fresh recruitment of five hundred women constables. Already, a recruitment process is under progress in which candidates of both male and female genders are allowed to participate. I will speak to the DGP and Chief Secretary to start a fresh recruitment process exclusively for female aspirants". Charting figures of the crime rate including incidents of road rage, the Chief Minister said, a drastic decrease has been recorded in the state's overall crime rate. "In the year 2019 a total of 655 incidents of road mishap reported in the state which reduced to 466 in 2020, the official data also says that rape cases have also decreased to 165 from 195 in the in the stipulated period of 2019 to 2020. In 2019, attempt to murder cases stood at 153 that took a dip to 117 in 2020. The total figure of murder cases have also dwindled to 114 from 144, similarly incidents dacoity, burglary and snatching have also decreased in one year", added Deb saying it shows as to how the state's law and order situation is improving fast under the present regime.
Presenting a detailed data of Crime Against Women, Deb said, "incidents like killing wife, molestation and domestic violence have also reported less in 2020 in comparison to 2019. In 2019 a total of 38 cases of wife killing were registered that reduced to 23. Molestation cases took a dip to 159 from 215, abduction decreased from 138 to 110 and cases of domestic violences also reduced to 365 from 452. Overall decrease in crime against women stood at 19.6 percent".   
Speaking on the occasion Information and Cultural Affairs Minister Sushanta Chowdhury urged people to come forward for the noble cause of blood donation. "Blood donation is a medium that brings people closer to each other creating a unique bond. We should come forward and donate blood to ensure that no critical patient faces shortage of blood in hospitals", said the Minister. Apart from Chowdhury, ADG Punit Rastogi, District Magistrate West Tripura Debapriya Bardhan and Police Superintendent West Tripura Manik Das remained present in the programme.