Tripura govt announce recruitment for 500 constable posts, transgender to get chance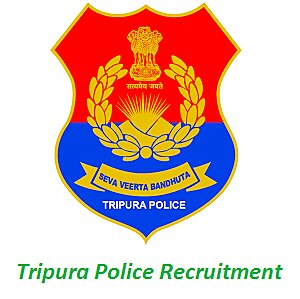 Agartala: The BJP-IPFT government has yet again proved that they are working for the well being of 37 lakh people of the state and not a single person will be deprived from employment opportunities.
Within a week after the announcement of selected candidates for the TSR battalions were announced that resulted in protests in parts of the state, the Tripura government on Friday announced a schedule for the recruitment of 500 Constable men and women in Tripura police.
The government has not only thought for the youths who missed out the recent recruitment, but for the first time the transgenders will be given an opportunity to get a job in Tripura police under the recruitment.
A notification issued by the state government informed that recruitment for 500 posts including minimum 51 for women candidates and 17 for Ex-service man would be done starting January 17, 2022.
The selection would be done in two levels– 85 percent from the written examination and 15 percent from physical interview.
The minimum qualification for the aspirants is Class 10 pass for unreserved (UR) category and Class 8 pass for others. Knowledge  of Bengali and Kokborok is desirable for the candidates.
The minimum height for the male UR candidates is 5'6 for UR and SC candidates and 5'5 for ST candidates. While for the Female and Transgender the minimun helight for UR and SC candiddates is 5' and  4'11 for ST candidates.
The minimum age limit for the candidates is 18 years and maximum 24 years as on 1 January, 2022. A five years maximum age relaxation will be given for the SC and ST candidates.
Those working as SPOs have to be in active service for a minimum 3 years.
For men a 4 KM run has to be completed within 21 minutes, 14 feet long jump, 18 feet Shot Put of 7.26 Kg, High jump of 4 feet and 5 pull ups minimum at one go and maximum two attempts.
For female candidates a run of 1.6 km within 9:30 minutes, 10.5 feet long jump, Shot put for 14.5 feet with 4 Kg weight, High Jump 3.4 feet and Hanging by bar for 30 seconds.
The recruitment will begin from January 17 at South District and will end on March 11, 2022 at North Tripura District.