1,002 Women Clear Their First-Ever NDA Exam among 8,000 Candidates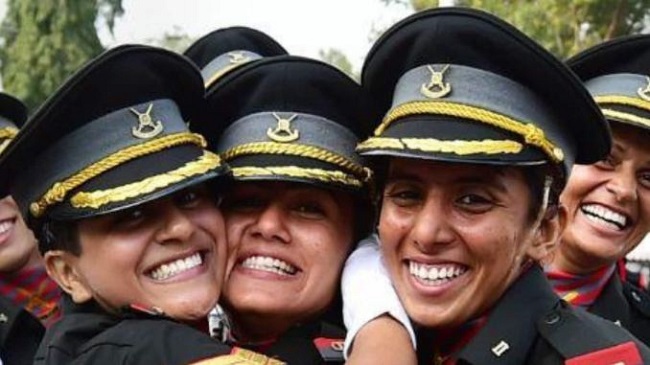 New Delhi: Over a thousand women have cleared the National Defence Academy (NDA) examination out of a total of nearly successful 8,000 candidates. This is the first time ever that women candidates appeared for the exam conducted by the Union Public Service Commission (UPSC) on November 14.
These 1,002 women candidates will now appear for the Service Selection Board and their medical tests, after which 19 of them will be shortlisted for next year's NDA course. It will admit a total of 400 cadets next year, of which the Army will take 208 candidates, including 10 women. The Navy will have an intake of 42 candidates, including three women, while the IAF will admit 120 candidates, of which six will be women.
In a written reply to a question in the Rajya Sabha, minister of state for defence Ajay Bhatt had said that the total number of applicants for the exam was 5,75,856, of which 1,77,654 were women.
The NDA is modifying its infrastructure, putting in place a strong security apparatus and initiating appointments of women instructors, doctors including gynaecologists, and other requisite support staff, and taking other steps to welcome the women cadets into its campus next year for the first time.